The Carter & Higgins Orthodontic team recently had the joy of visiting The Little Light House, one of the incredible local nonprofit organizations we support. The Little Light House is a Christian developmental center for children with special needs in Tulsa. They provide tuition-free educational and therapeutic services to their students. Since 1972, The Little Light House has helped thousands of kids improve their speech, physical, perceptual, and sensory integration skills while providing education and support to their families.
During our recent visit, the C&H team did a tooth-brushing demonstration for The Little Light House students and donated toothbrushes for the school to keep. We loved the opportunity to hang out with the kids and show them just how fun brushing your teeth can be! There were many tooth-brushing experts by the time we left and lots of smiles shared by all.
At Carter & Higgins Orthodontics, we truly value giving back to our community. That is why we are committed to supporting four local nonprofits throughout the year. We believe that modeling a spirit of generosity is important for our own kiddos as well. Our patient reward program includes patients' option to donate their hard-earned points towards a contribution to one of our four nonprofit partners — like The Little Light House! To learn more about our patient reward program and the other local nonprofits we support, read our latest blog.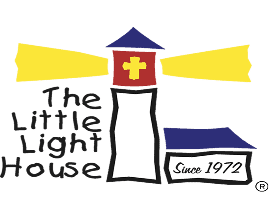 We love Tulsa, and organizations like the Little Light House are a part of the reason that this community is so special. The Little Light House is expanding its services, offering more programs, and serving more children and families than ever before. The school depends on donations and hundreds of volunteers to continue offering their much-needed services to our community.
There are many ways that you can support The Little Light House. To learn more about their work, donate, or find out about how to get involved, visit The Little Light House website.