We're Proud to Offer Braces and Invisalign in South Tulsa.
11916 S. Oxford Ave., Suite 203
Tulsa, OK 74137
MON: 8 am – 5 pm
TUES: 8 am – 5 pm
WED: 8 am – 5 pm
THUR: 8 am – 5 pm
Book Appointment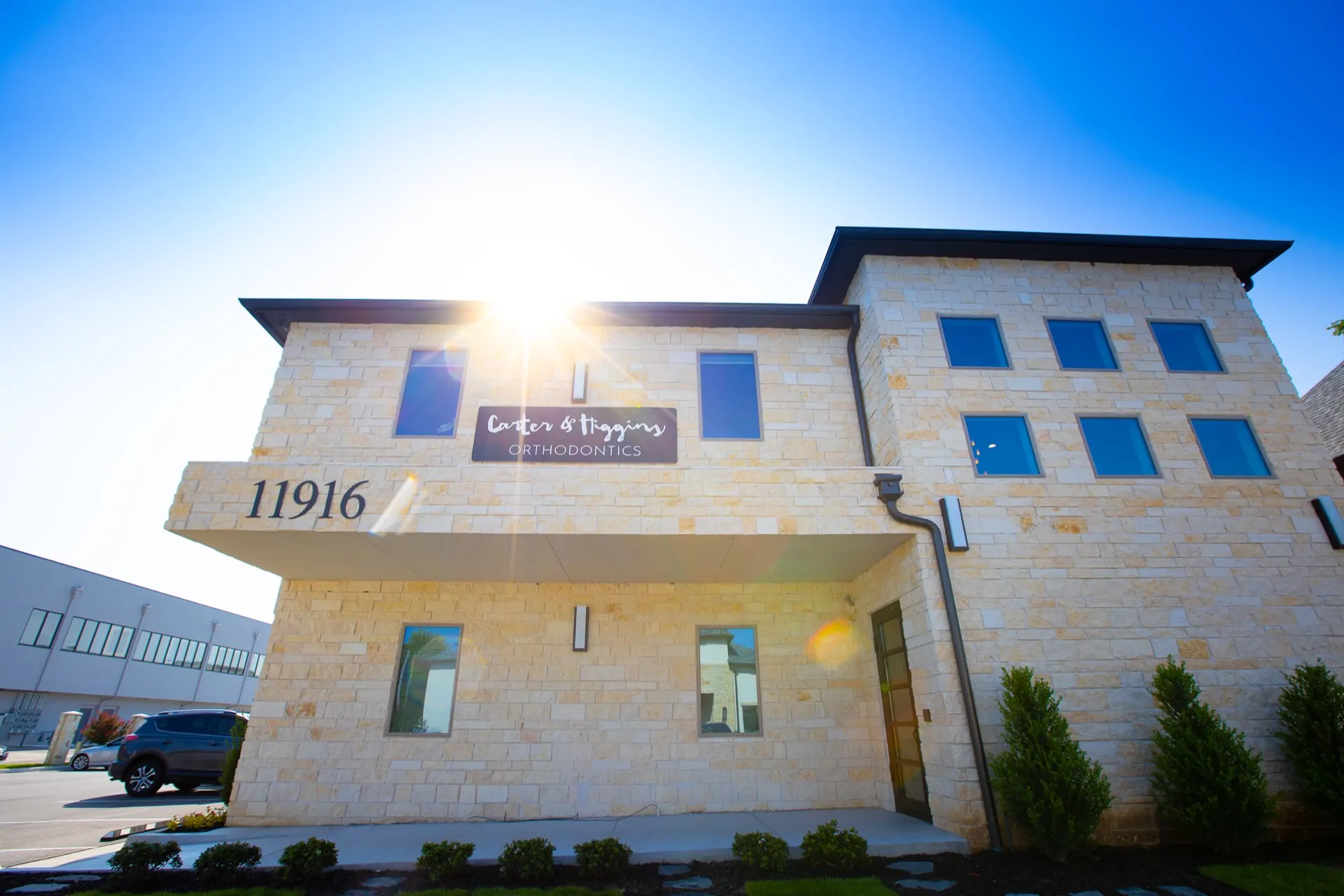 Tulsa Love. Orthodontic Passion.
Dr. Carter and Dr. Higgins are proud to engage in our community and providing orthodontics to places in South Tulsa like Bixby, Jenks, and Broken Arrow. Now with two convenient locations in Tulsa, we can do that even better. Our offices have video games, sweet coffee, and comfy chairs, and we make sure you're seen right away. Take a look at our photos!
The first thing you're going to notice about someone is their smile.
We want you to feel confident sharing that smile with everyone around you.
Book Your Consult
CARTER & HIGGINS ORTHODONTICS
Meet Jerry: The Best Boy Ever
We thought bringing a dog to the office would help create an environment that was more relaxing, especially for our young patients or anyone who may have some anxiety around treatment.
Jerry has been the perfect fit for our office! He's outgoing, and he loves interacting with all our patients.
Meet Jerry the Dog
Carter & Higgins Orthodontics
Handcrafted Smiles for Truly Personalized Care
At Carter & Higgins Orthodontics, our goal is to serve our patients and their families — not just their teeth. We take our time with every single patient, to ensure that you get the best possible care.
Book Your Consult