Braces do an incredible job of moving your teeth into their proper positions. Sometimes, they need a little extra push to close larger gaps between teeth, particularly after a tooth is extracted. Braces would be able to correct the gap eventually, but why wait when there is a faster, more efficient way to do it? They're called power chains, and they're a colorful, effective way to correct your smile much faster than braces alone.
Carter & Higgins Orthodontics uses power chains on patients to efficiently reduce their treatment times and close gaps. We offer power chains in an array of colors so that you can personalize your smile!
What Are Power Chains?
A power chain is similar to the little elastic loops that go around each bracket of your traditional metal or clear braces. In this case, the elastic loops are connected into one long chain. There are three main types of power chains: Closed, Short, and Long. The names refer to the spaces between each loop of the power chain.
The loops of the closed power chain touch one another — there is no line of connecting elastic between the loops. The loops of the short power chain are connected by a small line of elastic between each loop. The long power chain has a longer piece of elastic between each loop. Each type of power chain does a different job.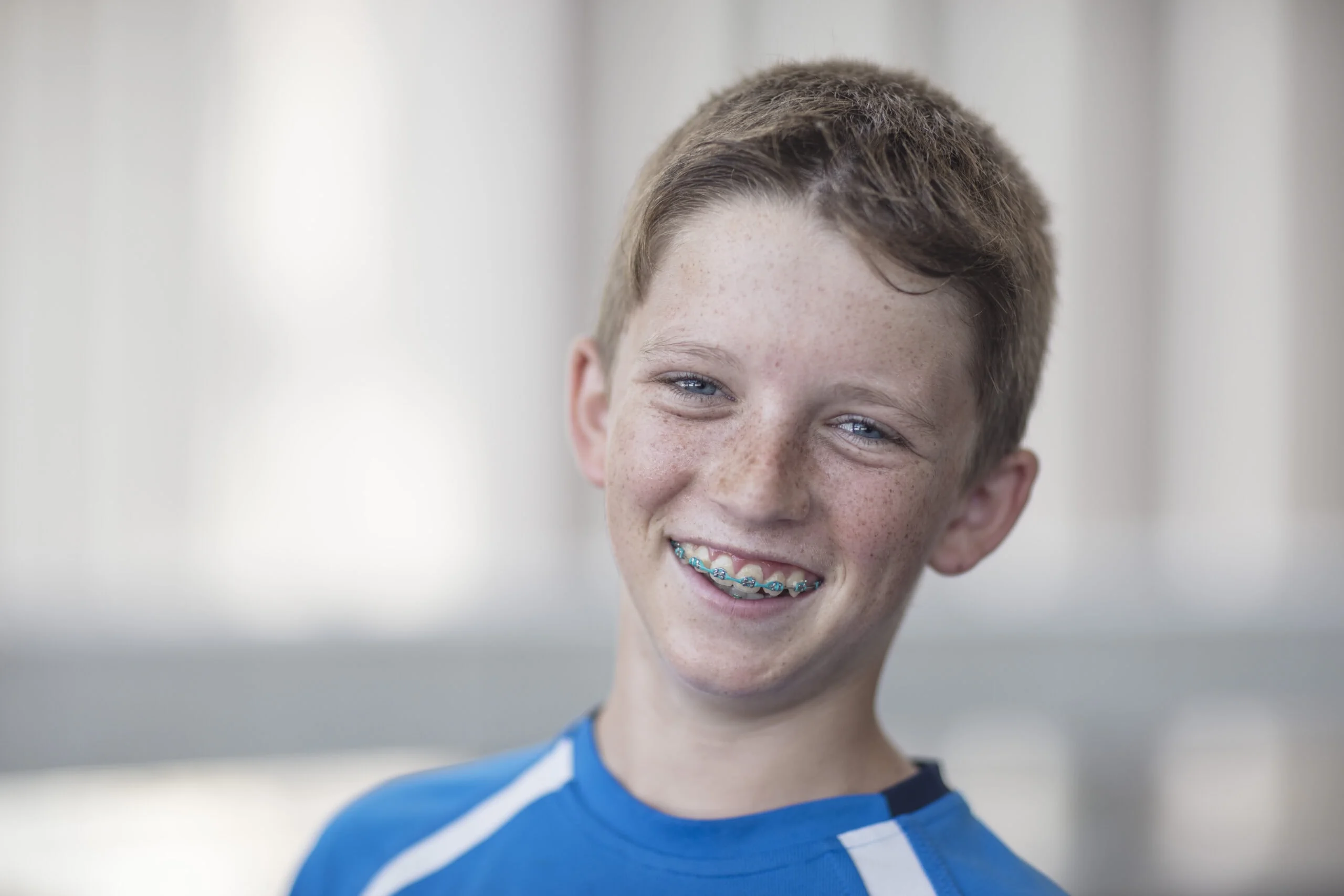 What Do Power Chains Do?
Power chains work much like the archwire and elastics on your braces, except they accelerate the movement of your teeth. Your archwire and elastics move your teeth into their proper positions, including closing any gaps between your teeth that shouldn't be there. More power may be needed if there are exceptionally large gaps or several gaps between your teeth.
Often, power chains are used after a tooth is extracted, leaving a large hole in your smile. These power chains pull the teeth together faster than the archwire and elastics alone by applying a little more pressure to that section of your mouth. Power chains can stretch across two teeth or several, depending on the size of the gap or the number of gaps between teeth.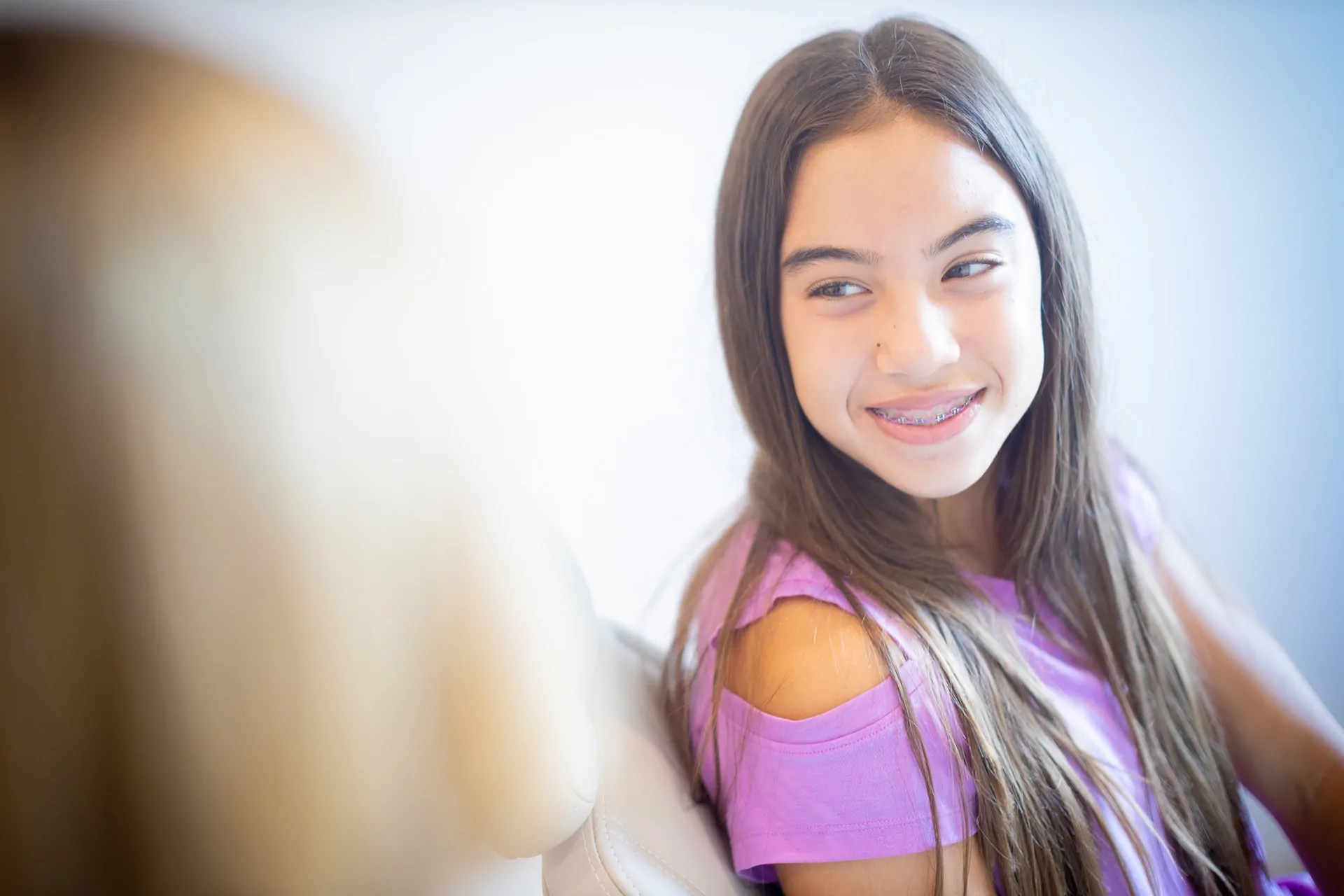 Choose Your Power Chain Color for Your Braces
One of the best things about power chains is they come in a variety of colors, and you can choose your favorite! There are all kinds of braces color ideas! Will you go with the Pantone Color of the Year, Very Peri (periwinkle)? Perhaps you're leaning more towards something bolder, like a deep purple? Maybe you want some of the color trends this year, such as retro colors from the '60s, '70s, and '80s, or "adventurous pastels." Maybe Earth tones are more your thing, with browns, greens, oranges, and yellows.
Carter & Higgins Orthodontics has several colors you can choose from, and you're not stuck with the same color throughout your treatment. We'll change your power chain with each visit, as they tend to wear out after about six weeks. They also may stain if you eat or drink colored foods or drinks, such as coffee, juice, fruits, or sodas.
Depending on how big the gaps are between your teeth, you may not wear the power chains too long. Usually, patients wear power chains between six weeks and six months. The length of time you'll wear your power chain will depend on your individual treatment. Don't worry! We'll let you know!
There are a few elastics for braces colors to avoid. Bright white or clear elastics tend to discolor easily. If your teeth aren't very white, bright white elastics may showcase that more. Dark brown or dark green may look like food stuck between your teeth, so choose your Earth tones carefully. Finally, be careful with the pale yellow elastics. If your teeth have a yellow tint, putting yellow elastics over them can make them look REALLY yellow.
In the meantime, pick your favorite color! Choose something to go with the holidays, your school's colors, your wedding, birthstone, or just a color you really like. The possibilities are endless!
Picking Your Powerchain Braces Colors
It's easy to get the colors you want for your braces. The hard part is deciding which color is your favorite! Once you choose, Carter & Higgins Orthodontics will take your favorite power chain color and put it to good use, closing the gaps between your teeth quickly and efficiently. It's all part of creating the handcrafted smile you've always wanted!