Get to Know
Dr. Phyllis Higgins
Dr. Higgins was born in New Jersey and grew up in Delaware. She received her Bachelor of Arts degree in Molecular Biology from Princeton University. She went on to receive her Doctor of Dental Surgery degree, Master of Science degree in Craniofacial Biology, and Certificate in Orthodontics from Columbia University. Dr Higgins also received the Excellence in Orthodontics Award.
Current Memberships:
American Association of Orthodontics
Southwestern Society of Orthodontics
American Dental Association
Oklahoma Dental Association
Tulsa County Dental Society
Invisalign Certified
Tulsa Study Club
Get to Know
Dr. Phyllis Higgins
While studying at Columbia University, she met her husband, Dr. Chris Higgins, an Interventional Cardiologist and Tulsa native. Prior to moving to Tulsa, Dr. Higgins and her husband lived in New York, North Carolina, and Texas.
Dr. Higgins and her husband live in Tulsa with their two children, Connor and Carter, and their French bulldog, Jerry. Dr. Higgins loves playing tennis, spending time with her family and making a positive difference in people's lives.
I LOVE MAKING A DIFFERENCE FOR THESE KIDS.
"That positive reaction from patients when they start to see the difference in their smiles is so awesome. I love being a part of that experience."
– Dr. Phyllis Higgins
"We're passionate about this community.
We want to do our part. For us, that means doing smile scholarships for kids in need, supporting local businesses, local artists, our teachers."
See What We Mean
"I think Emily is probably one of the most giving, compassionate people that I've ever met. Not even just as an orthodontist, but as a person. She just sees the good in people and wants to pay it forward, and I feel like that's just so kind hearted for her to do those things."
– Dr. Phyllis Higgins
Meet Dr. Carter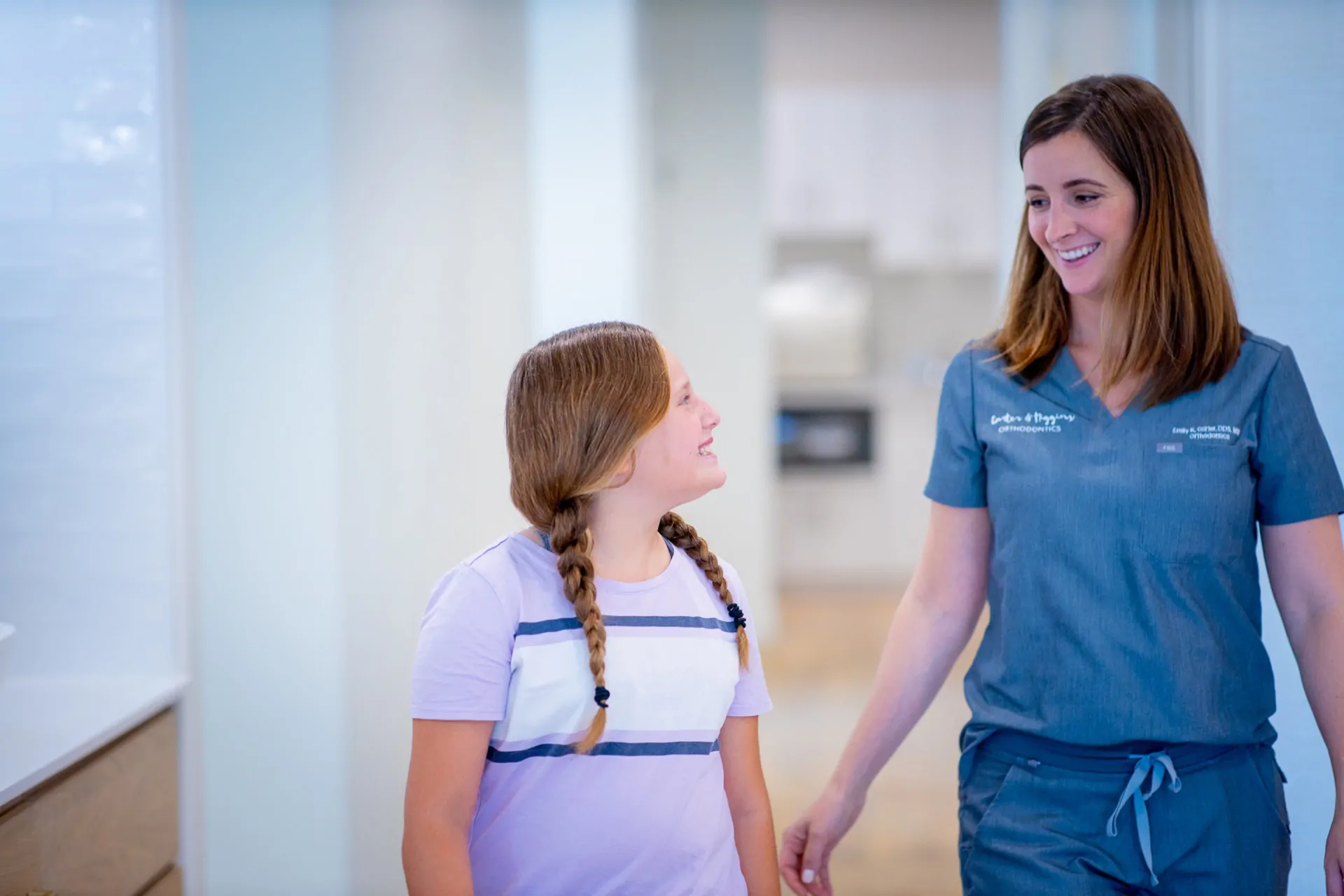 Carter & Higgins Orthodontics
Handcrafted Smiles for Truly Personalized Care
At Carter & Higgins Orthodontics, our goal is to serve our patients and their families — not just their teeth. We take our time with every single patient, to ensure that you get the best possible care.
Book Your Consult