One of our favorite things that we do at Carter & Higgins Orthodontics is our patient reward program. Over the years, our patients have earned thousands of wooden token points that they have redeemed for gift cards, swag, or exchanged for a donation to one of our local charities. Well, we've got some exciting news! We are giving our rewards program an upgrade!
The New Points Punch Card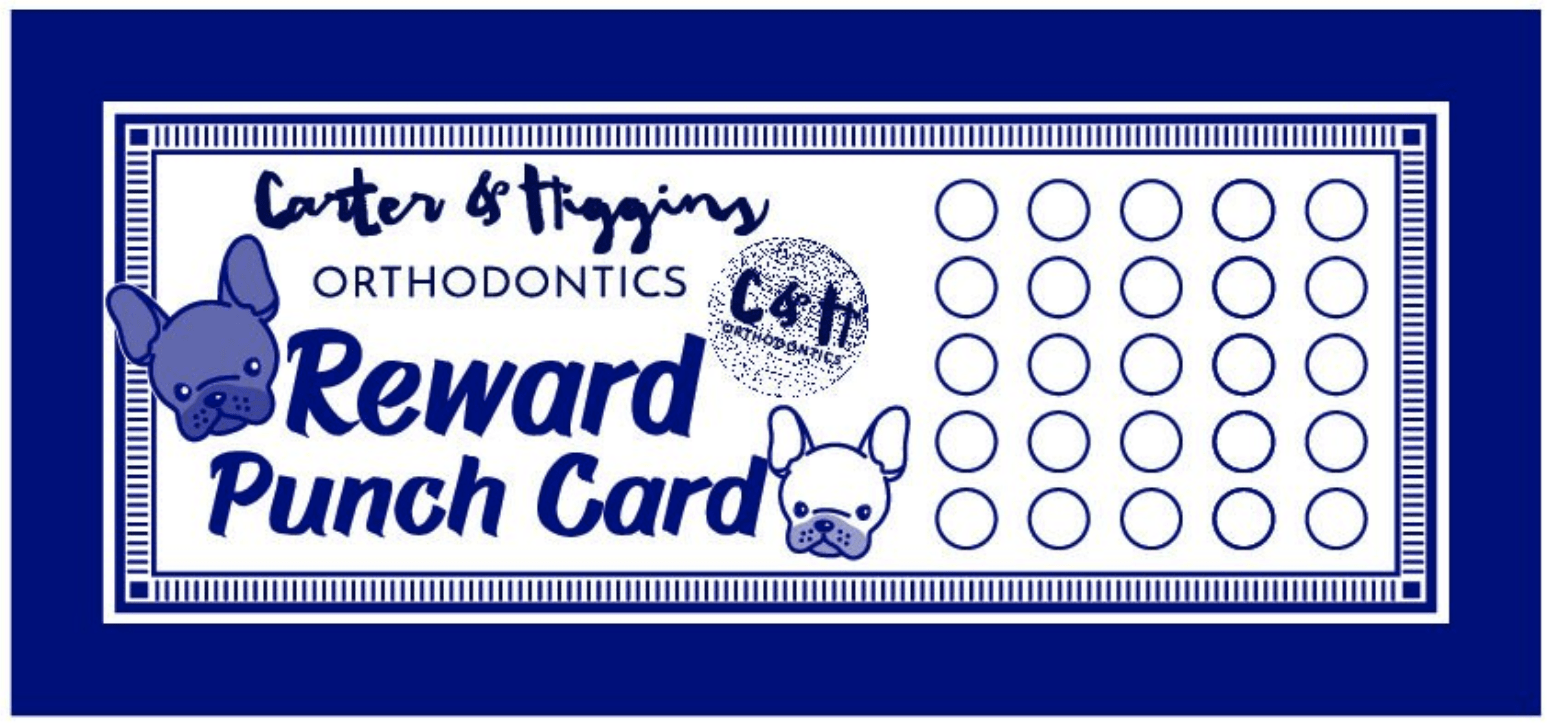 We are transitioning from wooden tokens to point punch cards! The rewards system works just like it did before, with great prizes and a group of incredible local nonprofits to support. Now, when our patients perform certain tasks to reach their treatment goals, they will get a hole punched in their points card. If you show up to your appointment on time, that's a punch! If you've consistently flossed since your last appointment, that's another punch! It is as easy as that. After so many points are accumulated, patients can cash out their points for gift cards, a Jerry mask or t-shirt, or they can trade in their points for a donation to one of the four local charities we support.
Lessons In Giving Back
The Cystic Fibrosis Foundation
The Little Lighthouse
The NEHI Research Foundation
Pierce Phillips Charity
We are excited about this new makeover for our beloved rewards program and look forward to our continued support of these incredible organizations! If you're thinking, "Wait, what do I do with all my old wooden tokens?" Don't worry, we've got you covered! Bring all your tokens to your next appointment and we can cash them out! We are warming up our hole puncher now, and until then, happy flossing!