Building a Better Tulsa for Our Kids
We talk a lot about giving back to our community, but it's not just talk around here. You will see us at fundraisers, at parades — pretty much any school function we get invited to! You'll see art on our walls from local artists. You'll see us supporting other local businesses in any way we can, because we absolutely love connecting with people outside the office. And the best part is, we get to see it set off a kind domino effect. When we get involved in the community, it inspires other businesses and other people to give back, as well.
And that's the kind of community — the kind of Tulsa — we want to help build.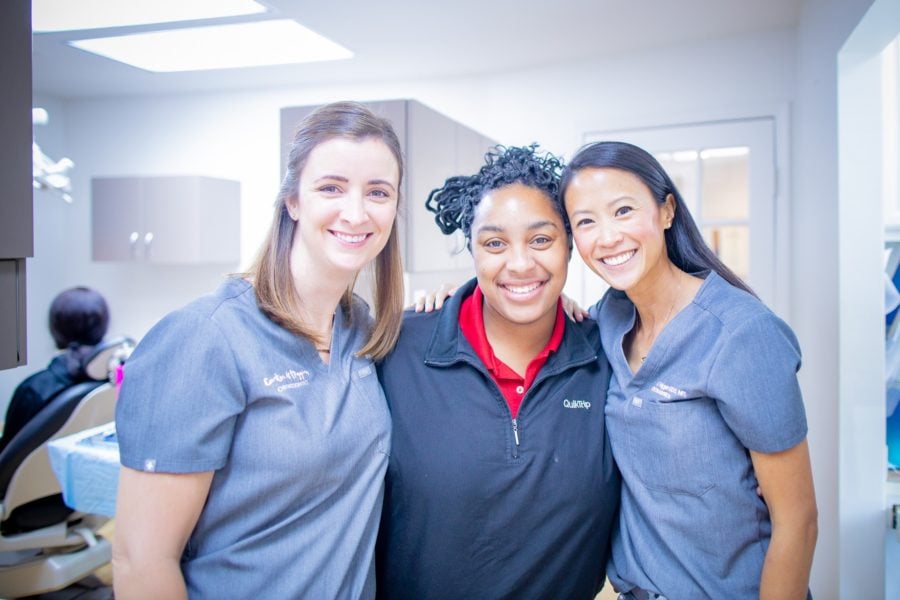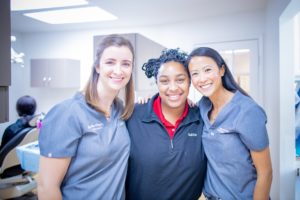 This is the thread that originally connected Dr. Carter and Dr. Higgins. Their shared passion for the community and commitment to the same core values is what started it all! Our orthodontists met in Houston, where Dr. Carter was finishing her residency and Dr. Higgins was already working. They discovered that they both had a desire to live and work in Tulsa and had a similar ethos for how they wanted to practice orthodontics. They had seen how lots of orthodontic offices operated, and they knew they wanted to be different.
Rather than running a machine arranged to get patients in and out the door as fast as possible, our doctors wanted to place special emphasis on making sure every patient gets the time they need. They develop a customized plan to give each patient the unique treatment and care that they deserve, to go with the smile they've always wanted. You'll never be just another case to us. At Carter & Higgins Orthodontics, you're part of the family.
Dr. Carter and Dr. Higgins knew that if they emphasized the patient over the numbers (or the profits), that we would see success. And we're happy to say that our practice has continued to grow! Putting the people in this community at the center of our business allows us to truly serve our patients. From beginning to end, we make sure that each and every patient has an incredible, personal experience.
CARTER & HIGGINS ORTHODONTICS
More Than Just Braces and Invisalign in Tulsa
Our practice isn't what you might expect from an orthodontic office. It's not just about braces and Invisalign or seeing as many patients as possible.
We like to go at a slower pace here. By taking our time during each appointment, we know that each patient is getting very high-quality treatment — from the minor aesthetic details that we fuss over to the bigger picture. We make sure that every detail is covered so the patient finishes treatment with a beautiful smile.
More than that, though, we hope that our patients leave feeling like they have a wider support network and knowing that we really believe in them. That's important to us.