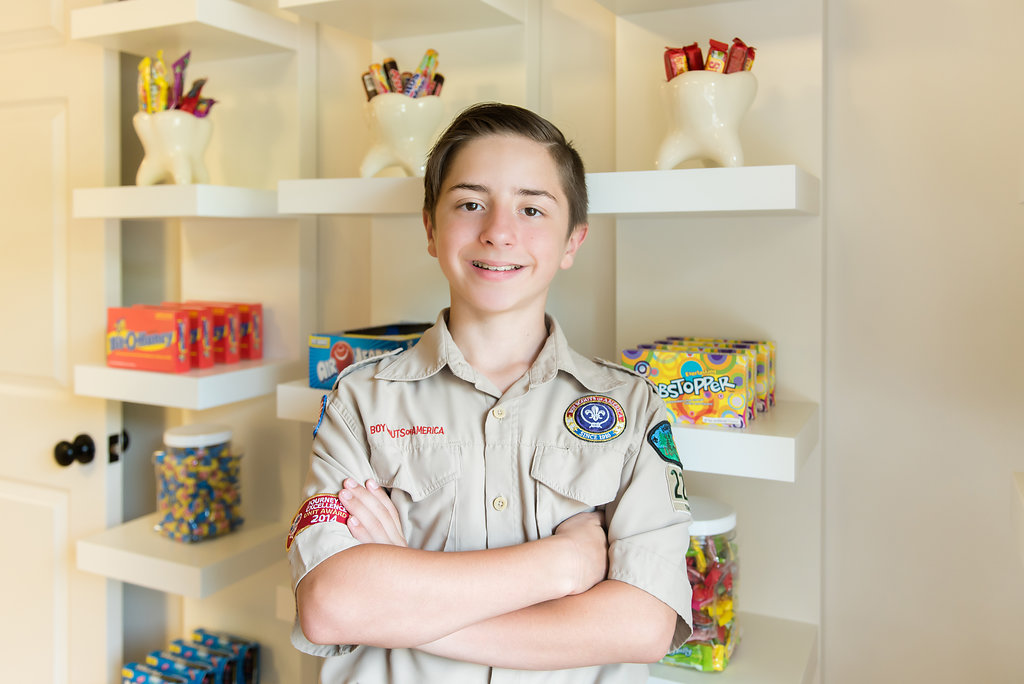 Boy Scouts- Earn your Dental Health Badges!
Calling all local Boy Scout troops!
Earning a new badge for a Boy Scout uniform is a huge accomplishment, and we want to be a part of helping scouts attain their Dental Health badge. That's why the team at Carter & Higgins Orthodontics is proud to announce its partnership with the Boy Scouts to create a new Dental Hygiene program that will include the necessary curriculum and activities to earn this important badge.
With each troop, we will modify our curriculum to ensure it is age appropriate, fun and as interactive as possible. We are excited to extend our knowledge and best practices to local troops to instill an understanding of dental hygiene!
Some examples of the lessons and activities we will offer are:
Proper brushing and flossing
Healthy diets for our teeth, including food restrictions with braces
Causes, development and treatment of cavities- each participant will learn to identify the parts of a tooth and spot cavities on x-rays.
Taking dental photos and identifying key points
How to handle tooth trauma, including types of trauma, proper protocol and prevention. We will even be molding mouth guards for each troop member!
Upon completion of our hands-on activities and demonstrations on the importance of dental hygiene, each member of the troop will be able to take home a surplus of goodies, including:
A new badge
A printout of their mouth's photos
Oral care kits
An athletic mouth guard with a tooth trauma guide
To schedule your troop visit to our office, please call our office manager, Abbie Parham, at (918) 986-9986 or email her at abbie@carterfamilyorthodontics.com. Please include your preferred dates and times, the number of participants anticipated, and the age group.
We are excited to partner with you and your troop to help you earn this important badge!