Get to Know
Dr. Melissa Trumbo
Dr. Melissa Trumbo was born in the U.S. Naval Hospital in Yokosuka, Japan, and grew up in Zalma, Missouri. She received her Bachelor of Science degree in Business Administration from the College of the Ozarks in Branson, MO, before getting her Doctor of Dental Surgery degree from the University of Missouri-Kansas City School of Dentistry. During her graduation, Dr. Trumbo was sworn in as a U.S. Navy lieutenant to provide general dentistry services to active duty military members and their families.
Memberships:
American Association of Orthodontists
Oklahoma Dental Association
American Dental Association
Published Research:
"Scardovia Wiggsiae and Streptococcus Sobrinus Prevalence Among Orthodontic and Non-Orthodontic Patients" in Microbiology Research Journal International
"Comparing the Incidence and Prevalence of Oral Microbial Pathogens Selenomonas Noxia and Streptococcus Mitis within the UNLV-SDM Clinical Patient Population" in International Journal of Research and Reports in Dentistry
United States Navy Ribbons:
Sea Service Deployment Ribbon
Global War on Terrorism Service Ribbon
National Defense Service Ribbon
Dr. Melissa Trumbo
DDS
Dr. Trumbo spent four years in Okinawa, Japan, and touring several countries in Asia working as a general dentist. She's traveled to Japan, Australia, New Zealand, Thailand, Taiwan, Cambodia, Vietnam, and Hong Kong.
She returned to the United States and Las Vegas, where she began her residency at the University of Nevada-Las Vegas. There, she studied Orthodontics and Dentofacial Orthopedics and graduated in 2021.
When she's not caring for patients, Dr. Trumbo enjoys traveling, hiking, cooking, and exercising. She's a self-proclaimed "foodie." She also enjoys spending time with her family — husband Ty, sons Fenton and Lennox, and their leopard gecko Rocky.
"I think Emily is probably one of the most giving, compassionate people that I've ever met. Not even just as an orthodontist, but as a person. She just sees the good in people and wants to pay it forward, and I feel like that's just so kind hearted for her to do those things."
– Dr. Phyllis Higgins
Meet Dr. Carter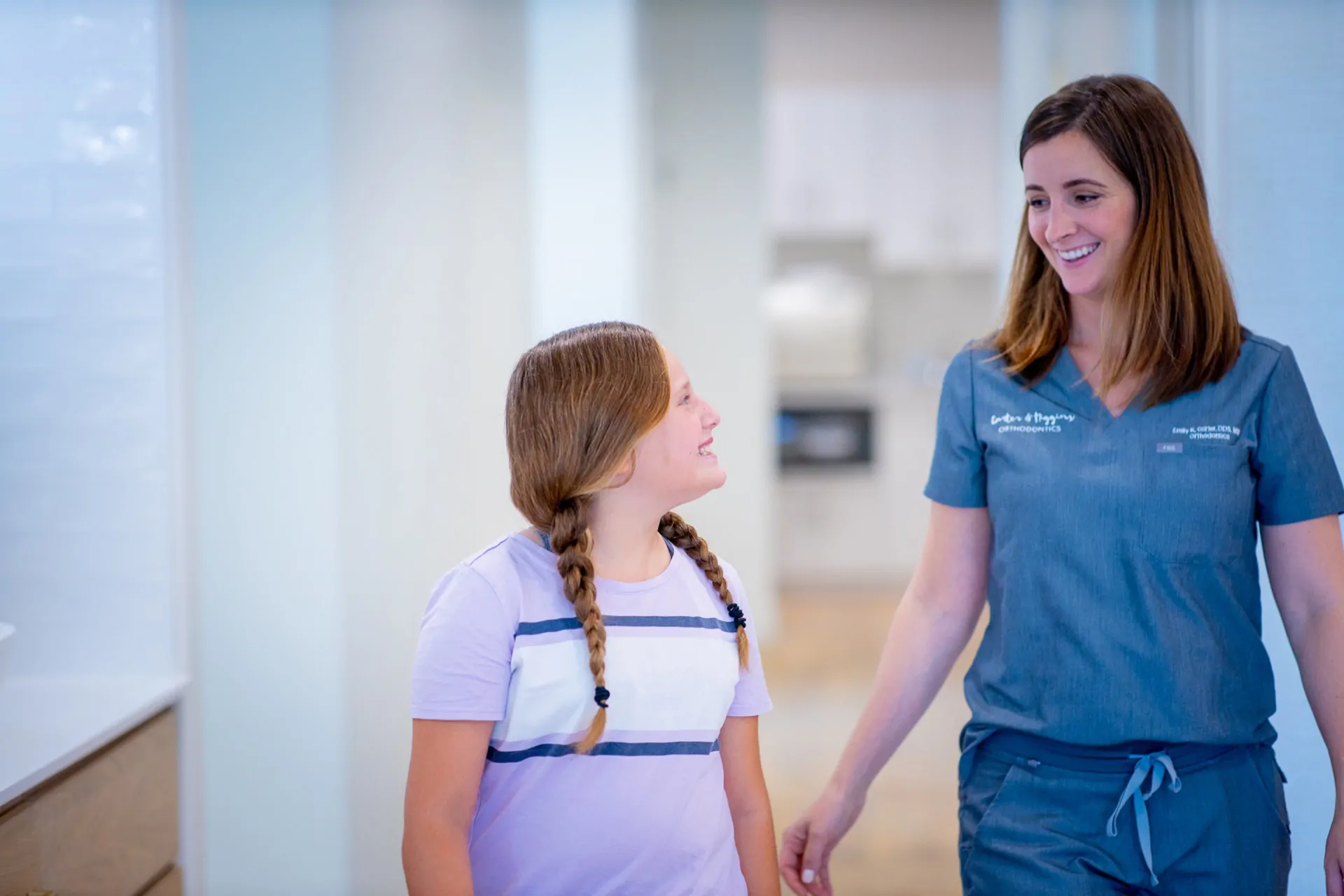 Carter & Higgins Orthodontics
Handcrafted Smiles for Truly Personalized Care
At Carter & Higgins Orthodontics, our goal is to serve our patients and their families — not just their teeth. We take our time with every single patient, to ensure that you get the best possible care.
Book Your Consult