"Creativity is contagious, pass it on."-Albert Einstein
Make your way into any waiting room of any business or practice in the U.S., and you're likely to find some type of art on the walls. No one wants to have bare beige walls. We want people to feel welcome and at home, so we try to personalize the space, and this often includes some type of art. It's easy to purchase something generic online or hire a decorator, and while that totally works for a lot of businesses, we wanted to do something different here. Tulsa has an incredible amount of artistic talent — including its musicians, sculptors, poets, muralists, and more! We're so proud of our city, and we wanted to highlight some of those amazing artists. While Tulsa is one of the biggest cities in the region, it's still a tight-knit community. As we looked around for art to make our space feel like home, we realized many of these artists were actually neighbors, friends-of-friends.
Supporting other local businesses is huge!
Because we're so invested in our community, we think it's important to support local businesses. When we support other local businesses, more of that money stays in our community, and that benefits our schools, our kids, and so much more. It's also better for the environment — reducing shipping costs and emissions, as well as packaging waste.
When you look around our office, you'll see work from local artists like Chris Mantle whose large buffalo and baby buffalo are in the office. Not ONLY is his work really cool, Chris is also a huge supporter of our local schools and other non-profit fundraisers. You can often see him donating pieces of work or creating an original piece during the actual event.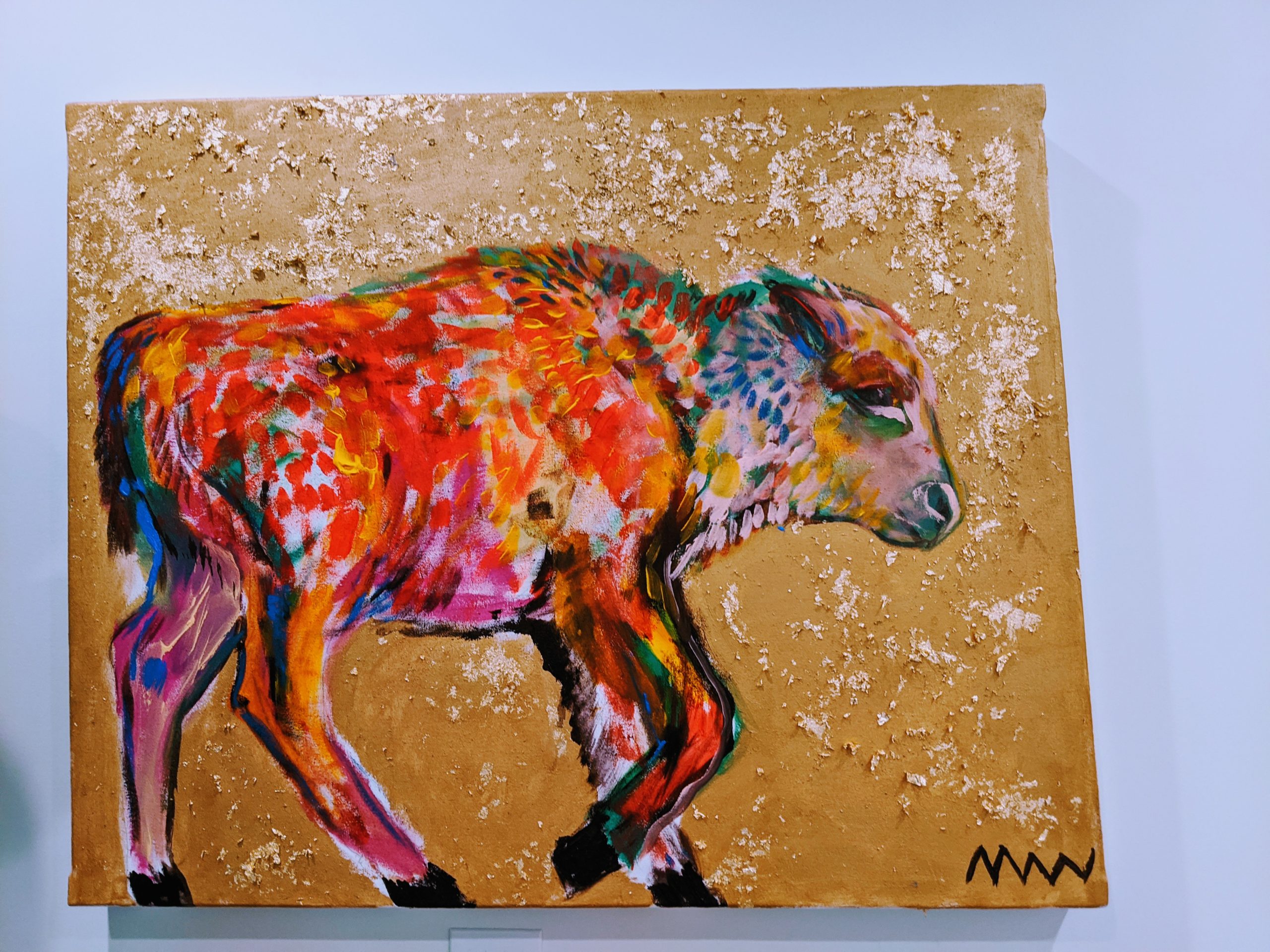 Inspire Your Heart with Art Day
We love supporting our local artists
We've also hosted pieces from Wendeline Matson, SM Westover, and Matt Moffett in our office. One of Dr. Higgins' favorite local artists that she has in her own home is Candice Barry. Barry is a teacher in the Salpulpa school district, and she's just incredibly talented.
Because we are committed to artistic expression, especially local talent, we commissioned Sarah to paint the mural in our office. We absolutely love her art! We originally saw her work featured in Architectural Digest and thought her weavings were incredible. Later, in re-reading the article, Dr. Carter actually recognized her name and realized she went to high school with Sarah's older sisters. Sarah's mom even lead community outreach in our school. What a small world! After both doctors read the article and fell in love with her work, we were inspired with the idea to have her paint a mural in the office. We love Sarah's work, especially her enthusiasm for incorporating "smiles" into her work. Since we work hard to make great smiles, we knew this would be a perfect fit.
We hope you'll take some time to look at and support local artists on Inspire Your Heart with Art Day. We are so glad to inspire and support art in the Tulsa community.