We Do Things A Little Differently Around Here
At Carter & Higgins Orthodontics, we care a lot about our community. That's the reason we decided to team up in the first place! We knew that by joining forces, we could create an atmosphere where our patients feel comfortable, safe, and valued. We knew that together, we would give our patients the time and the care that they deserve. Seeing a patient come in for their first appointment nervous and shy — and by the end of treatment they have a big beaming smile with such self-confidence and pride. That's amazing! It's so much fun to watch, and we are so thankful we get to be a part of it.

We really want to make our office feel like your home away from home. So we designed every inch of our physical space to reach that goal. When you walk through our doors, you'll be greeted by name by some of the kindest and friendliest people we've ever met. You're part of our family, and we want you to feel comfortable! You may even get the chance to meet Jerry, our office pupper, who brings a calming presence to the office for any patients who may feel a little anxious.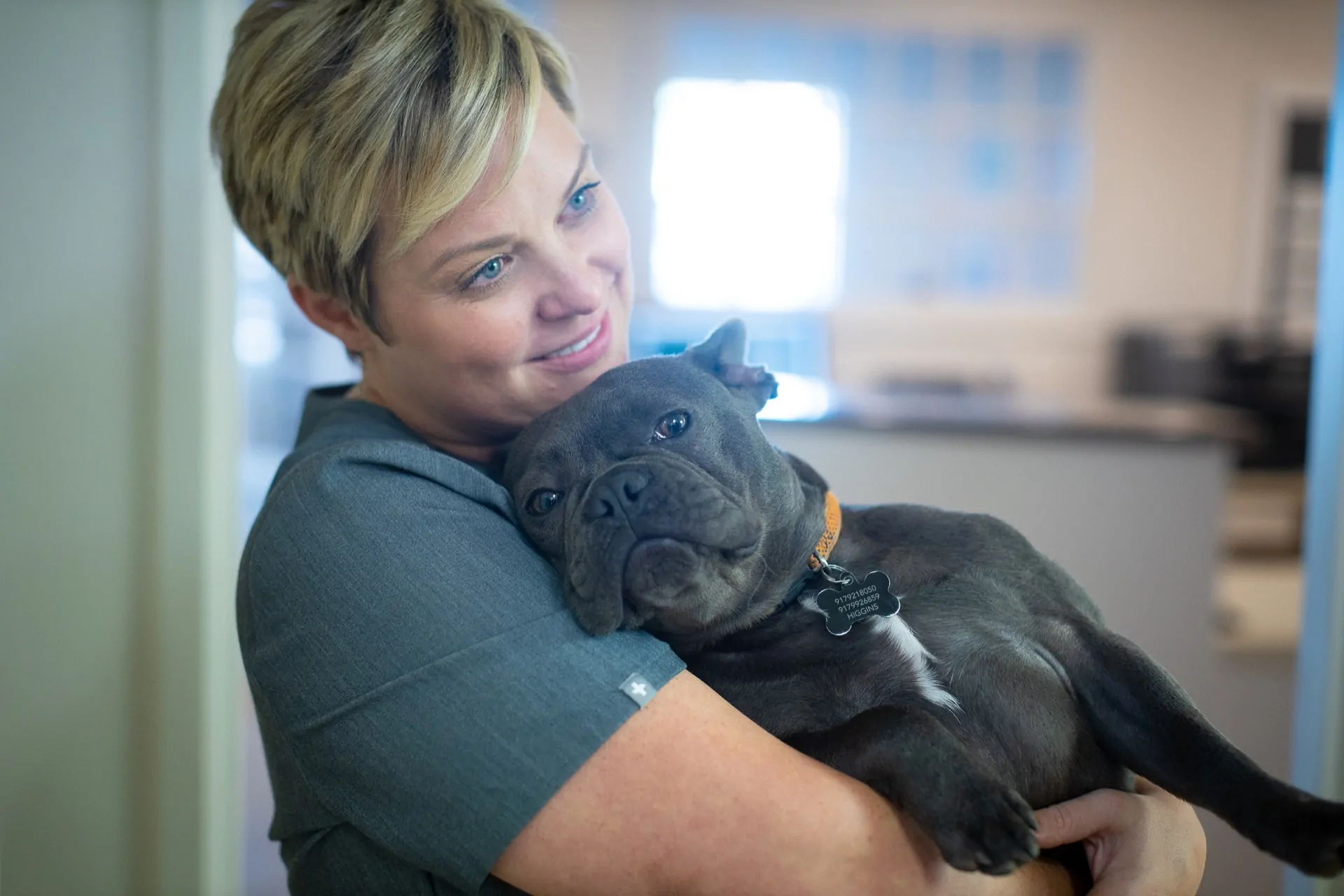 Bonus: He's totally adorable.
Not only do we value your time, but we make your time count. We make it a point to run our practice at a more intentional and slower pace. Our schedule allows us the liberty to spend extra time customizing a plan or comforting someone who is anxious or even just laughing and telling stories. This is made possible by our awesome team. They believe in the values and passion that started this business. They are just as excited as we are to change lives and treat people the way they should be treated.
Our practice grows every day and we get to see the impact a new smile has on the lives of our patients. And it's such a joy. We often talk about how your mouth is the way you express your thoughts and feelings to the world, and we get to people at a critical age when they are still forming their own self-identity. To give them peace and confidence is a huge part of why we do what we do.
CARTER & HIGGINS ORTHODONTICS
More Than Just Braces and Invisalign in Tulsa
Our practice isn't what you might expect from an orthodontic office. It's not just about braces and Invisalign or seeing as many patients as possible.
We like to go at a slower pace here. By taking our time during each appointment, we know that each patient is getting very high-quality treatment — from the minor aesthetic details that we fuss over to the bigger picture. We make sure that every detail is covered so the patient finishes treatment with a beautiful smile.
More than that, though, we hope that our patients leave feeling like they have a wider support network and knowing that we really believe in them. That's important to us.